As Stonewall Sports largest league with over a thousand active members, there's a welcoming team for everyone and new friends to make every week. Both on and off the field, our members have lots of opportunities for fun and to make lasting memories.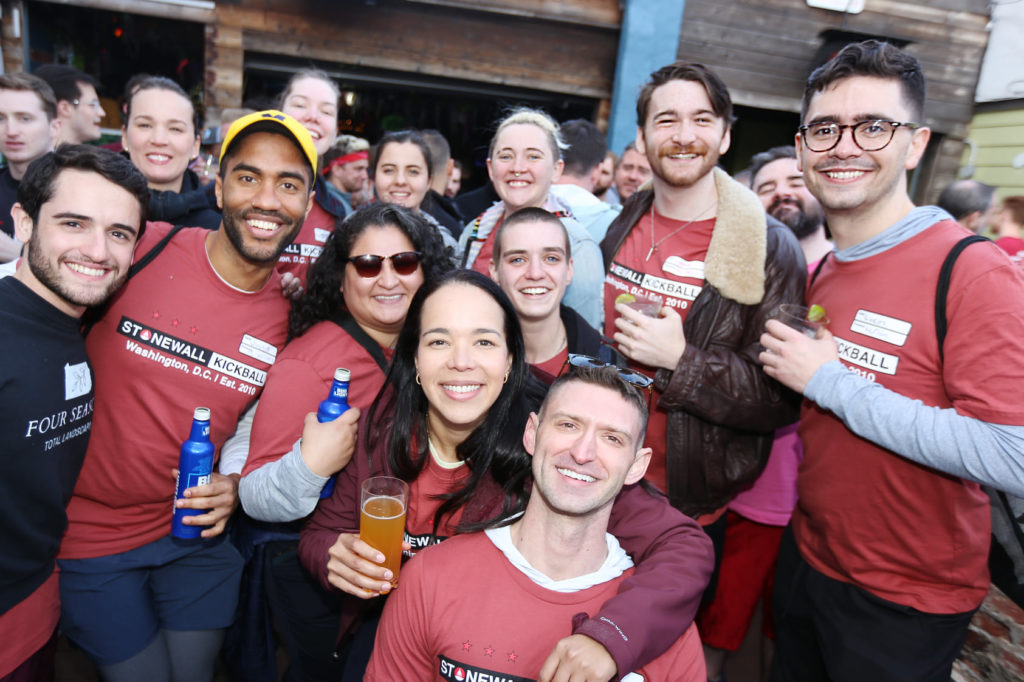 From after parties to fundraisers and service events to League dinners, the League offers members a wide variety of fun events for everyone to connect with each other and the community that builds stronger bonds.
Tired of your regular kickball t-shirt? With themed mixers, Spirit Week, and Alternate Uniform Week, members have plenty of chances to mix it up, get creative, and express their true authentic selves.